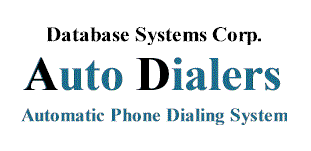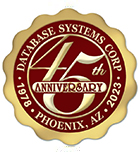 Automated Dialing Solutions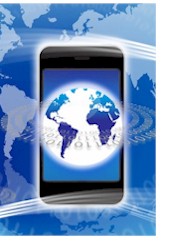 Since 1978, Database Systems Corp. (DSC) has been providing computer technology to businesses and community organizations alike. This technology includes call center phone systems which feature automated dialing as well as inbound call processing.

These automatic dialing systems feature multiple dialing techniques such as voice broadcasting, which can deliver hundreds to thousands of calls at once. This technology can be used for both community notification and commercial applications. Alerts and warnings can be delivered to community members in the event of an emergency. Likewise, commercial messages can be sent to customers and prospects in bulk.

The DSC automatic phone call system can also perform predictive dialing as well as other types of auto dialing programs.
Register Online For Automated Dialing Services
If you wish to use our voice broadcasting phone services, DSC is pleased to offer significant discounts when you use our Online Registration Form.




Start Calling In Just Minutes!. Using our new online signup lets you get started immediately with your calling campaign. Simply create an account and agree to our standard terms and conditions. Then download your list of phone numbers and record a message. We accept major credit cards and for as little as $25, you can begin calling. Its that simple!

Contact DSC to learn more about our automated dialing services and phone systems. To learn how to use our voice broadcasting services, click on the Voice Broadcast Quick Tour. (Popups must be enabled on your browser).


---
Fort Wayne-Allen County Airport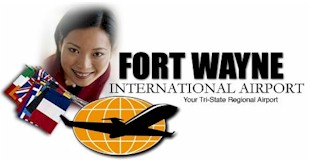 "The Fort Wayne-Allen County Airport has the responsibility for managing the Fort Wayne International Airport. The relationship between the Authority and the tenants (e.g. airlines, car rental companies, the gift shop, the restaurant, the parking lots, etc.) of the airport is very much like that of a shopping mall manager and the shop owners. The Authority provides the infrastructure and facilities and assures that the environment is safe, clean, and attractive." - www.fwairport.com

The Fort Wayne-Allen County Airport has contracted with DSC to provide emergency phone messaging services. Utilizing our voice message broadcasting center, the Authority contacts staff and airport personnel in the event of an emergency at the airport.
---
PACER Automated Dialing System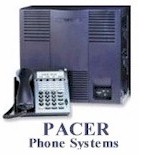 For larger call centers or centers that process large volumes of phone calls, DSC provides our PACER automated phone system which supports digital T1 phone lines. These systems are fully capable of automatically answering a large number of phone calls while simultaneously processing automatic phone dialing campaigns.

The DSC PACER phone system is capable of managing and addressing multiple T1's in one automated phone system. The PACER system can simultaneously process hundreds of calls over these digital phone lines. Our PACER systems can also be networked together to support call center environments processing thousands of calls at once.
WIZARD Automated Dialing System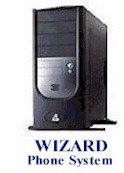 Database Systems Corp. provides two unique series of automated phone systems - the PACER digital series and the WIZARD analog phone systems.

If you have a limited budget and your call center requirements are modest (limited number of calls), DSC provides our WIZARD analog phone system. These economical automated phone systems are capable of processing virtually any type of outbound and inbound phone campaign.

Automatic phone answering is performed using our IVR software that processes inbound phone calls without the need for an operation.

The WIZARD system likewise features our automated voice messaging technology which can be used to deliver phone messages.
Different Types Of Automated Dialing
Automated dialing systems from DSC call phone numbers that are maintained on a computer system. These autodialing systems can deliver phone messages to answering machines or individuals or can distribute calls to call center agents. There are several types of automated dialing techniques that are supported by our contact center phone systems.


Voice Broadcast. This type of automated dialing campaign delivers a recorded message to live answers and answering machines. If a non-answer call status is detected (busy, etc.), the autodialers can reschedule the call for a later time. Simple messages can be delivered or the call recipient can be presented with an outbound IVR script that accepts phone keypad responses.
The remaining types of automated dialing are used with live phone agents. These agents are either local to the call center or are working from their homes or in remote offices.
Call Us Today
Contact DSC for a FREE analysis and quote and to learn more about our automated phone systems.



Phone Systems
Call Center Phone System
Call Center IVR
Virtual Phone System
IVR Phone Systems
Computer Phone System
Digital Phone Systems
Phone Features
Voice Broadcasting Digital
Analog Phone Systems
Voice Broadcasting Analog
Business Phone System
Office Phone System
Automated Phone System
Voice Broadcasting Phone System
Virtual PBX Phone System
Phone Answering System