DID
Direct Inward Dialing
Phone Definitions and Features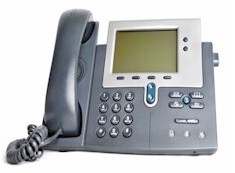 Database Systems Corp. is a leader in providing call center solutions including the latest phone system technology. DSC offers both telephony software as well as interactive voice response and voice broadcasting outsourcing services using this latest technology.

Telephone calls are processed by DSC phone systems using ACD software and IVR (Interactive Voice Response) systems that automatically answers calls without an operator.

Our modern phone systems also perform all types of autodialer functions including phone broadcasting. Phone broadcast systems can send one phone message or can deliver millions of pre-recordered call messages. These messages can be played to either individuals and/or answering machines informing them of community events, emergency alerts, or upcoming appointments.
What Is DID?
DID, or Direct Inward Dialing is a feature offered by phone companies for use with their customers' phone systems whereby the phone carrier allocates a range of numbers all connected to their customer's phone system. As calls are presented to the phone system, the number that the caller dialed is also given, so the phone system can route the call to the desired person or department within the customer organization.

For example, a company might rent 100 phone numbers from the phone carrier that could be called over eight physical phone lines (these are called "trunk lines"). This would allow up to eight ongoing calls at a time; additional inbound calls would get a busy signal until one of the calls completed or be able to leave a voice mail message. The PBX automatically switches a call for a given phone number to the appropriate workstation in the company. A phone operator is not involved.
Contact DSC to learn more about our computer telephony software and phone systems. To view other call processing features, please visit our phone system features web page.


---
Virtual Receptionist Phone System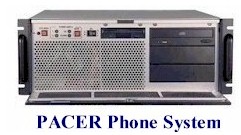 A basic phone answering system processes incoming telephone calls on a first come first serve basis. The system typically answers each call immediately and, if necessary, holds it in a queue until it can be directed to the next available ACD call center agent.

Our WIZARD and PACER Virtual Phone Systems with our phone answering software do far more than simply process calls in sequence.

The PACER (digital) and WIZARD (analog) systems manage multiple call queues, keep a log of call group activity, and monitor call activity such as call queues, agents, and on hold times. Depending upon user defined business rules, our automatic call distribution systems create different processing paths for different callers.

However a call centeršs business rules may be configured, the ultimate goal should be to serve every caller quickly and efficiently to meet customer service expectations.
Call Us Today
Contact DSC to learn more about our computer telephony products and services.



Computer Telephony Information
Softphone
Phone Software
Call Answering Software
Telephony
Computer Phone
Phone Dialer
Autodialers
CTI IVR
CTI Software
Computer Telephony Integration
Telephone Software

Phone Features
Hunt Group
PSTN
POTS
Night Answering
Call Blending
Conference Call
Skills Based Routing
Voice Response System
DNIS Software
Call Recording
Call Monitoring
Text To Speech
Screen Pop