POTS
Plain Old Telephone Service
Phone Features and Definitions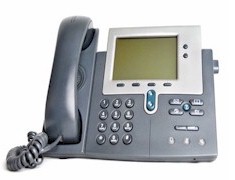 Database Systems Corp. is a leader in providing computer telephony and call center solutions. DSC offers both telephony software and phone systems as well as outsourcing call center services using the latest technology.

Telephone calls are processed by DSC phone systems using ACD software and IVR (Interactive Voice Response) systems that automatically answers calls without an operator.

Our modern phone systems also perform all types of autodialer functions including voice broadcasting. Voice broadcast systems can send one phone message or can deliver millions of pre-recordered call messages. These messages can be played to either individuals and/or answering machines informing them of emergency alerts, community events or upcoming appointments.
What Is POTS?
POTS, or Plain Old Telephone Service, is also known as PSTN public switched telephone network. This term describes the standard telephone service which is the basic form of residential and small business phone service connection to the telephone network in most parts of the world.

This name is a reflection of the telephone service still available after the advent of more advanced forms of telephony such as ISDN, mobile phones and VoIP.

POTS has been available ever since the introduction of the public telephone system in the late 19th century. This service has been utilized in a form mostly unchanged to the normal user despite the introduction of touch-tone dialing, electronic telephone exchanges and fiber-optic communication into the telephone network.
Contact DSC to learn more about our computer telephony software and phone systems. To view other call processing features, please visit our phone system features web page.


---
Computer Phone Software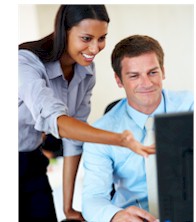 Our computer phone software is a rich set of computer telephony software library routines that enable application programs to communicate with our phone system. This comprehensive softphone software lets you increase employee productivity, enhance customer service and reduce costs by combining the capabilities of our robust phone system with the custom functionality of your Windows, Unix or Web applications.

Calls can be accepted by the phone system and distributed in an intelligent fashion to your phone agents using our automatic call distribution (ACD) and IVR software.

Calls are routed to available agents based upon DNIS (Dialed Number), ANI (Caller ID), or information entered by the caller in our IVR system.
Online Call Reports
An important feature included with our CTI systems and outsourcing services is our extensive call report system. These reports provide the administrator with a complete view of the performance of calling campaigns and include graphical presentation of data as well.

This online reporting and feedback system helps you observe and control the performance of your automatic phone calling services.

Graphs and charts of operational statistics let you measure the effectiveness of each phone campaign as it is running.

The statistical information contained in each of these reports can be downloaded into a spreadsheet format for individually customized reporting.
Call Us Today
Contact DSC for a FREE analysis and quote and to learn more about our computer telephony products and services.



Computer Telephony Information
Softphone
Phone Software
Call Answering Software
Telephony
Computer Phone
Phone Dialer
Autodialers
CTI IVR
CTI Software
Computer Telephony Integration
Telephone Software

Phone Features
Hunt Group
PSTN
Direct Inward Dialing
Music On Hold
Night Answering
Call Blending
Conference Call
Skills Based Routing
Voice Response System
DNIS Software
Call Recording
Call Monitoring
Text To Speech
Screen Pop