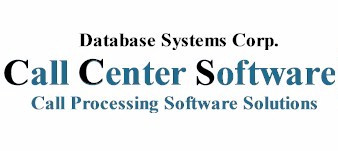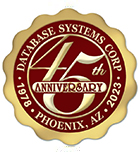 Call Center Software and Systems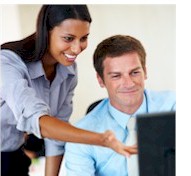 Database Systems Corp. is a recognized leader in providing call center technology including phone systems and call center software. DSC also offers complete call center outsourcing services using our secure data center located in Phoenix, Arizona.

DSC can develop your call center solutions quickly - providing you with a competitive advantage in the marketplace. DSC provides both inbound and outbound call processing including external database access and web integration. DSC can likewise provide call center services and applications quickly and efficiently.
Call Center Software Solutions
Call center software from DSC includes the following state of the art technology:

Contact DSC to learn more about our call center software and systems.
ACD Software

ACD software from DSC is an integral part of the PACER and WIZARD phone systems. Routing incoming phone calls to the appropriate agent groups is a critical function of these intelligent phone systems. When combined with DSC's IVR software, our ACD software provides a very sophisticated call distribution business tool.

Most ACD systems process incoming calls on a first come / first serve basis. However, DSC's intelligent ACD can route calls based upon dialed number, time of day, caller identification, and custom defined parameters established in an IVR script.
Answering Service Software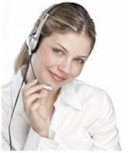 Answering service software from DSC utilizes Interactive Voice Response) software and phone systems. DSC call answering services process inbound phone calls that automatically answered using this comprehensive software. Calls can be automatically processed or these calls can be routed to service representatives that are local or working remotely.

DSC's experienced applications programmers can develop phone answering solutions quickly and economically - providing you with complete phone applications in a timely fashion. Our experienced staff can develop a custom IVR application that interacts with your web services as well as external databases.
IVR Software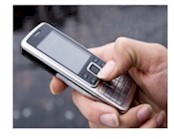 Interactive voice response (IVR) is a technology that automates the personal interaction of telephone callers with the computerized phone system.

Our IVR software and phone systems use voice recorded prompts and menus to present information to callers. Touch-tone telephone keypad entries are gathered from the caller to collect information and to provide navigation through simple to complex IVR menu structures.
CTI Software

Computer Telephony Software from DSC is a robust set of library routines that enable your application programs to communicate with your phone system.

This computer telephony software lets you increase staff productivity while enhancing your customer relationships and reducing costs. This is accomplished by combining the capabilities of your phone system with the custom functionality of your Windows, Unix or Web applications.
Voice Broadcast Software

Our PACER and WIZARD voice broadcasting phone systems include software for developing and running message broadcast campaigns and applications.

DSC provides a voice broadcast software that lets you take a step by step approach to defining voice broadcasting programs.

Outbound phone campaigns can be developed quickly. Simply record your phone messages, assemble your list of individuals to be called and fill in the blanks using our VB Wizard.
Softphone Software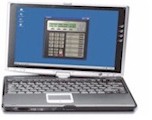 Connect your employees to our phone systems using one standard interface with our call center software solution. Your existing applications can be significantly enhanced by placing computer telephony integration phone functions and features within your existing desktop programs, whether they are designed for the Web or Windows. Or simply use our stand-alone softphone in conjunction with these existing applications.

The DSC Softphone connects to our PACER (digital) and WIZARD (analog) Series of phone systems. PLUS extensive reports, statistics, and graphs are included with this Softphone to help you effectively manage the use of your phone system.


---
Call Center Phone Systems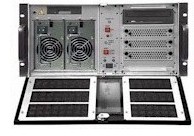 DSC offers both an affordable and expandable call center phone system. This modern call center phone system includes a Windows PC with computer telephony boards from Intel / Dialogic. When combined with our comprehensive call center software, these phone systems can perform both inbound call distribution as well as outbound message broadcasting campaigns.

The WIZARD system is our entry level call center phone system that supports up to 48 analog phone lines. If your call center requires more lines to process inbound and outbound calls, our PACER call center phone system can be used to process calls using hundreds of digital phone lines.
Call Center Outsourcing Services
Using our multiple location call centers, DSC offers both inbound and outbound call center outsourcing services that utilize our IVR call answering software. This service automatically answers inbound calls and broadcasts voice messages. Our inbound call center processes phone calls using our award winning interactive voice response (IVR) system that processes incoming calls without an operator.

Our outbound call center services include voice broadcasting that allows you to automatically transmit voice messages to customers, employees or the general community.
Call Us Today
Contact DSC for a FREE analysis and quote and to learn more about our call center software and call center solutions.