Call Center Outsourcing
Answering Services and Voice Broadcast Outsourcing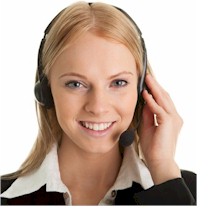 Database Systems Corp. is a leading provider of computer technology including the development of call center phone systems and software. DSC also offers outsourcing services using multiple call center locations.

Inbound phone calls are processed using our award winning interactive voice response (IVR) software that answers calls without an operator. Calls can be processed completely using this service or we can route these calls to your operators or service representatives.

Our outbound calling center provides voice broadcast outsourcing services that allow you to automatically transmit recorded voice messages to customers, employees or the general community. This is ideally suited for emergency notification.

Non profit organizations and businesses alike can reduce costs and improve service by using our call center outsourcing services. Database has been developing call center solutions since 1978 including our own phone answering software - thus we are uniquely positioned to manage your call center campaigns saving your organization both time and money.

DSC can deliver comprehensive service quickly - providing you with a competitive advantage in the marketplace. From external database access to web integration including XML messaging, DSC can provide call center services and applications in a short period of time.

Contact DSC to learn more about our call center outsourcing services and systems.
Call Center Phone Systems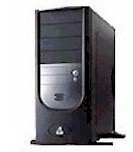 DSC offers an affordable and expandable IVR and voice broadcasting call center phone system. You can program your own system or we can provide you with a custom IVR or voice broadcasting application. These call center phone applications can be easily ported to our digital T1 phone system (PACER) when your call volume requires a larger system.

The WIZARD system is our entry level call center phone system that supports up to 48 analog phone lines. If your call center requires more lines to process inbound and outbound calls, our PACER call center phone system can be used to process calls using hundreds of digital phone lines.
Call Center Software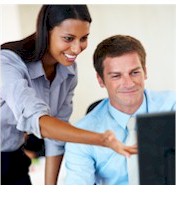 Besides offering call center services, DSC provides call center software development services. In most cases, your call center phone applications can be developed and running on the same day.

Our call center outsourcing services can be managed directly using our secure website. Phone lists and voice recordings can be downloaded via the web to our call center and your phone campaign can be started online as well. For emergency calling campaigns, we even provide an 800 number that lets you initiate an emergency broadcast to your employees or community.
Call Us Today
Contact DSC for a FREE analysis and quote and to learn more about our call center outsourcing services.