Advanced Call Centers
Automatic Call Answering and Message Broadcasting
Call Center IVR and Voice Broadcast Solutions
Database Systems Corp. provides call center technology that includes both automated call answering systems and voice broadcasting solutions. Additionally DSC offers complete call center outsourcing services employing this latest technology at our own multiple location centers.

Our automatic call centers answer 800 number phone calls using our award winning interactive voice response (IVR) system that processes inbound phone calls. This is accomplished without the need to hire and staff phone operators.

Our outbound call centers also support automated dialing campaigns including voice message broadcasting that delivers recorded voice messages to customers, employees or to your general community.

Contact DSC to learn more about our advanced call center solutions and technology.
What Is An Advanced Call Center?
A normal call center is a centralized office used for the purpose of receiving and dialing a large volume of telephone calls with a common purpose or objective.

A call center is operated by a company to administer incoming product support or information inquiries from consumers. Outgoing calls can also be made through this center. In addition to a call center, collective handling of letters, faxes, and e-mails at one location is known as a contact center.

An advanced call center maximizes the effectiveness and productivity of call center representatives by employing technology that automatically answers incoming calls, only transferring the calls when human intervention is necessary. Likewise, outbound calls can automatically be placed by this advanced call center delivering recorded messages and giving the call recipient the option to make intelligent selections along with the ability to talk with a representative.
DSC Advanced Call Centers
DSC provides multiple centers that ensure reliable service and high quality support. As designers of an award winning IVR software solution, DSC is uniquely positioned to manage automatic inbound calling campaigns saving your organization both time and money.

DSC can deliver comprehensive phone applications quickly - providing you with a competitive advantage in the marketplace. From external database access to web integration including XML messaging, DSC can provide custom phone applications in a short period of time.
Advanced Call Center Software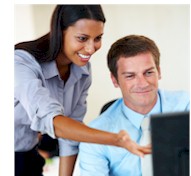 Database has been a leading provider of Call Center Software for several decades. Starting with Telemation, our CRM (Customer Relationship Management) software, that was developed for large organizations, DSC has pioneered the development of call center technology.

DSC now provides a full featured Softphone that works in conjunction with our call center phone systems. This call center software manages customer information and places it at the fingertips of your agents. Using screen pops and caller information, this extensive software can be embedded in your existing applications or can work with your web based software.
Advanced Call Center Phone Systems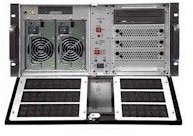 DSC phone systems are both affordable and expandable. These systems are capable of automatic call answering and message broadcasting functions. This automatic phone system includes a Windows PC with computer telephony boards from Intel / Dialogic.

When combined with our comprehensive call center software, these phone systems can perform both inbound call distribution as well as outbound message broadcasting campaigns.

The WIZARD system is our entry level Call Center Phone System that supports up to 48 analog phone lines. If your call center requires more lines to process inbound and outbound calls, our PACER call center phone system can be used to process calls using hundreds of digital phone lines.
Call Us Today
Contact DSC for a FREE analysis and quote and to learn more about our advanced call center phone systems, software and services.



Call Centers
Call Center Services
Call Handling
Call Center Simulation
Call Center Reports
Advanced Call Center
Automated Call Centers
Virtual Call Center
Virtual PBX

Contact Centers
Contact Center
Contact Center Software
Contact Center Services
Contact Center Solution
Contact Center Outsourcing
Contact Center Technology
Contact Management
Contact Management Software
Contact Management System