Virtual PBX
Hosted Call Center Phone Systems and Software
Virtual PBX Call Processing
Database Systems Corp. (DSC) is a leading provider of computer telephony and call center technology including phone systems and CTI software. DSC products are used at our own call centers to provide our clients with hosted phone services including a virtual pbx concept.
What Is A Virtual PBX?
The following is one definition of a virtual PBX phone system: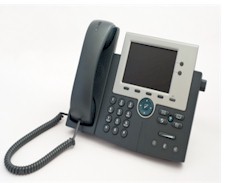 "A virtual PBX is a hosted service whereby a company's phone operations reside in an external center, yet the phone is answered in a manner that clients and callers are unaware of the remote nature of this service.

Examples include the automatic answering of a company's 800 number with an IVR that prompts the caller for the department or extension of an individual. When this information is obtained, the virtual PBX transfers the caller to this individual via a remote connection or dial out."
DSC provides phone systems operating in call center environments that can automatically distribute phone calls to remote locations or individuals. This is also commonly referred to as virtual call center. Our phone systems can answer your calls automatically, route them internally using our IVR technology, automatically provide needed information from your database or websites, or connect the caller to your employees. This service can be accomplished without a major investment in phone equipment and telecommunication services.

Allowing your employees to work from home gives you a competitive edge over traditional call centers. You can now employ highly qualified individuals who could not otherwise work at a call center. Single parents, the elderly, and handicapped individuals can now become an integral part of your remote workforce. This is all made possible by our virtual call center technology.

Contact DSC to learn more about our virtual PBX phone services and systems.
Virtual Call Center Phone Systems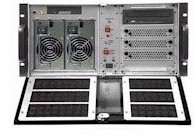 The heart of your virtual call center is the phone system. Our PACER (digital) and WIZARD (analog) are virtual call center phone systems that support remote agents that log in from off site offices or from home. This system tracks each agent separately and can route inbound calls to these agents as if they were working locally.

Likewise, work from home service agents can initiate outbound calls. The PACER and WIZARD systems can even route predictive dialer calls to these same agents. This telecommuter phone system has voice monitoring capability that lets your supervisors audit the quality of the remote agents, ensuring that the service and support provided by your remote agents are of the highest standards.
Virtual Call Center Software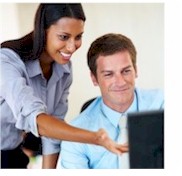 DSC provides computer telephony integration (CTI) software which is a rich set of library routines that give phone applications control of your phone system. This full-featured software lets you increase employee productivity while enhancing customer service.

Our virtual call center software helps reduce costs by combining the capabilities of our robust phone system with the custom functionality of your Windows, Unix or Web applications.

Data collected by your phone systems can now be passed to your existing PC, Unix or Web applications through our virtual call center software.
Call Us Today
Contact DSC to learn more about our virtual pbx services and call center software and phone systems.



Call Centers
Call Center Services
Call Center Outsourcing
Call Center Software
Call Center Technology
Call Center Solutions
Call Handling
Call Center Simulation
Call Center Reports
Advanced Call Center
Automated Call Centers
Call Center Phone System
Call Center IVR
Virtual Call Center
Inbound Call Center

Contact Centers
Contact Center
Contact Center Software
Contact Center Services
Contact Center Solution
Contact Center Outsourcing
Contact Center Technology
Contact Management
Contact Management Software
Contact Management System