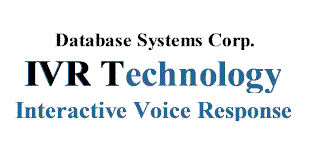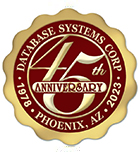 IVR Script Design and Development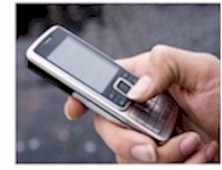 Interactive voice response (commonly referred to as IVR) controls the interaction between a caller and a phone system. Effective IVR script design is critical when implementing phone applications that balance both the caller's information requests and the objectives established by the IVR organization. Database Systems Corp. (DSC) is a proven leader in providing IVR technology products and services and has been in business since 1978.

DSC offers complete IVR systems and IVR hosting services. Whether your application is simple or complex, DSC can develop your phone campaign and have your application in production quickly.

Our experienced staff of IVR developers can analyze your phone application and design it to your specifications using our IVR software. Our automated call answering phone systems and services can answer your calls according to your business model.
What Is A Well Designed IVR Script?
IVR scripts comprise the content of each IVR menu. To write effective scripts, you must give callers the broadest possible choices with the first menu and offer more specific options with subsequent menus. Callers can then quickly narrow the focus of their search.
For a listing of some of the phone applications designed and created by our IVR development staff, please visit our IVR applications webpage.

Contact DSC to learn more about our IVR script design software including our IVR design process.
Heritage Security

"As the local leader in the security industry, Heritage Security continues to grow and expand its position by constantly analyzing and updating existing procedures with the most recent technological advances in all relevant aspects of management, supervision, screening, testing and background investigation. We insure the use of the most up to date tools and equipment, including hardware, software and communications."

Heritage Security provides interactive voice response (IVR) service for security guard organizations. Guards check in to their assigned posts by calling an 800 number with their specific identification number. The Heritage system monitors whether all assigned posts are manned and notifies management if a gap in the security perimeter exists.

For further information about Heritage Security, please visit their website at www.heritagesecurity.com.


---
IVR Project Phases
Database Systems Corp. applies the systems approach to the design and development of IVR applications for its system's and service clients. Developers should be fully aware of IVR best practices when designing an interactive voice response applications. Here are the basic steps performed by our experienced management and development team:
IVR Reports
An important feature included with our IVR systems and IVR services is our extensive IVR development reporting system. These reports provide the administrator with a complete view of the performance of IVR campaigns and include graphical presentation of data as well.

This online reporting and feedback system helps you observe and control the performance of your automatic call answering services.

IVR graphs and charts of operational statistics let you measure the effectiveness of each phone campaign as it is running. The statistical information contained in each of these reports can be downloaded into a spreadsheet format for individually customized reporting.
Call Us Today
Contact DSC for a FREE analysis and quote and to learn more about our IVR script development services and hosted IVR services.