Automated Call Center
Call Center Technology and Outsourcing Service
Automated Call Center Technology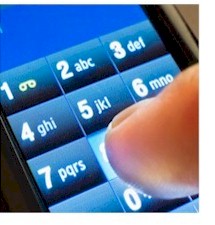 Automated call processsing centers employ the latest technology to manage call processing programs including inbound call answering as well as outbound phone campaigns.

Database Systems Corp. (DSC) is a leading provider of Call Center Technology including our award winning automated phone systems and call center software.

Our automated inbound call center answers 800 number phone calls using an IVR (interactive voice response) system that answers calls without an operator.

Our call centers also provide automatic phone calling campaigns including voice broadcasting that allows you to automatically send recorded voice messages to customers, employees or the general community.
What Is An Automated Call Center?
A call center can be generally defined as the following:
A call center is a centralized office used for the purpose of receiving and dialing a large volume of telephone calls with a common purpose or objective.

As opposed to an operator managed center, an automated call center processes incoming phone inquiries from consumers using a sophisticated IVR (interactive voice response) solution. Automatic outgoing calls can also be made through this center using voice broadcast messaging technology. Through the employment of remote agents, an advanced call center can transfer calls anywhere in the world to agents working from home or remote offices.
DSC provides multiple automatic call centers that ensure reliable service and high quality support. And as designers of our award winning IVR software, DSC is uniquely positioned to manage your inbound phone service campaigns as well as your outbound calling campaigns.

DSC can deliver comprehensive phone applications quickly - providing you with a competitive advantage in the marketplace. From external database access to web integration including XML messaging, DSC can provide custom phone applications in a short period of time.

Contact DSC to learn more about our automated phone answering services and voice broadcasting systems.
Online Call Processing Reports
An important feature included with our automated call center phone systems and outsourcing services is our extensive reporting system. These reports provide the administrator with a complete view of the performance of calling campaigns and include graphical presentation of data as well.

This online reporting and feedback system helps you observe and control the performance of your automatic calling programs.

Graphs and charts of operational statistics let you measure the effectiveness of each phone campaign as it is running.

The statistical information contained in each of these reports can be downloaded into a spreadsheet format for individually customized reporting.
Call Us Today
Contact DSC for a FREE analysis and quote and to learn more about our automated call center technology including phone systems, software and services.



Call Centers
Call Center Services
Call Center Solutions
Call Handling
Call Center Simulation
Call Center Reports
Virtual Call Center
Virtual PBX

Contact Centers
Contact Center
Contact Center Software
Contact Center Services
Contact Center Solution
Contact Center Outsourcing
Contact Center Technology
Contact Management
Contact Management Software
Contact Management System