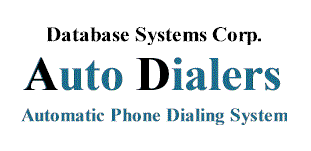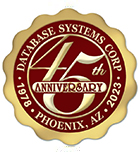 Auto Dialer Phone Systems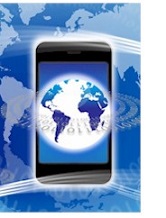 Database Systems Corp. (DSC) is a leading provider of automated call center phone systems and outsourcing services including automated call broadcasting solutions.

Our autodialers broadcast pre-recorded phone messages to hundreds or thousands of call recipients at once. This technology has both commercial and community applications. Messages can be sent to households in bulk fashion or can be delivered to community members in the event of an emergency.

Messages can be delivered to both individuals and answering machines. If our voice broadcasting system detects a no answer condition or busy signal, the message can be scheduled for delivery at a later time. Complete online reports are available to view the effective delivery of messages in this fashion.
Auto Dialing Service - Register Online and Save!
If you wish to use our voice broadcasting phone services, DSC is pleased to offer significant discounts when you use our Online Registration Form.




Start Calling In Just Minutes!. Using our new online signup lets you get started immediately with your calling campaign. Simply create an account and agree to our standard terms and conditions. Then download your list of phone numbers and record a message. We accept major credit cards and for as little as $25, you can begin calling. Its that simple!
---
Community Blood Center

"Community Blood Center/Community Tissue Services operates solely to fulfill the need for blood, allograft tissue and specialized laboratory services to patients. As a not-for-profit, 501c(3) organization, CBC/CTS delivers the confidence and tradition of 40 years of service to those hospitals it serves." - www.cbccts.org

The Community Blood Center of Dayton, Ohio uses the DSC autodialer and voice broadcast services at the Database Systems Corp. call center to provide announcements and requests for donations from its existing blood donors.
---
Voice Broadcasting Auto Dialer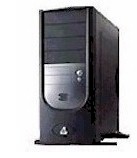 DSC offers both an affordable and expandable voice broadcast auto dialer system. This solution includes a modern Windows PC with Dialogic computer telephony cards. When combined with our extensive IVR software, these phone systems can perform both inbound call distribution as well as outbound IVR call campaigns - concurrently.

The WIZARD Voice Broadcast system is our entry level call center phone system that supports up to 48 analog phone lines. If your outbound calling center requires more lines, our PACER voice broadcast system can be used to deliver voice messages over hundreds of digital phone lines.
Voice Messages On Answering Machines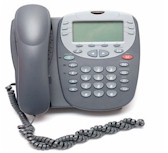 Our auto dialer phone system not only can detect answering machines but has the distinct ability to leave a pre-recorded message on this machine without the nuisance of truncating the delivered message. Statistics have shown that an individual is 2 to 3 times more likely to respond to a message left on an answering machine than to respond to a mass mailer.

Our message dialer not only detects answering machines, it also detects the end of the machine's greeting prompt. Unlike other dialers, we only begin playing your message AFTER the answering machine prompt has ended.

Most traditional predictive dialers just discard these calls or at best, schedule this number to be redialed later. These dialers are ignoring the potential of getting additional leads and business by leaving a targeted message.
Different Auto Dialing Techniques
Our auto dialer calls numbers from a computer managed phone list. The DSC auto dialer delivers messages to individuals or answering machines or can distribute the calls to live operators. There are several types of auto dialing techniques that are supported by our contact center phone systems.


Voice Broadcasting delivers a pre-recorded message to live answers and answering machines. If another call status is detected (busy, etc.), our phone systems can reschedule the call for a later time. Simple messages can be delivered or the call recipient can be presented with an IVR script that accepts touch phone responses.
The remaining auto dialer techniques are used in conjunction with call center phone agents. These agents are either local to the contact center or can be working from home or in remote locations.
Call Us Today
Contact DSC for a FREE analysis and quote and to learn more about our voice broadcasting auto dialers.