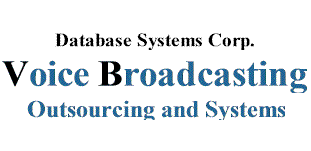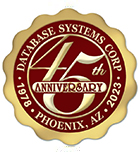 Android Voice Broadcasting
Plus iPhone App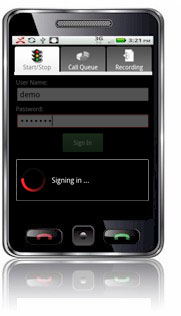 Database Systems Corp. (DSC) provides both voice broadcasting phone systems and outsourcing services. DSC has also developed an Android application to manage this service remotely.
DSC voice broadcast clients now have the ability to manage their calling campaigns using the latest Droid devices. From initiating calling campaigns to managing the operation and control of these calling programs, our customers can have the freedom to perform these tasks with simple selections from the Droid device.
The Droid voice broadcast application is ideally suited for use with emergency voice broadcasting. If your organization or community is experiencing an emergency situation, it may not be practical or possible to use a computer or laptop to initiate an emergency broadcast. Using a smartphone device may be the best option available to an administrator to send calls to your community.
The Droid application and iPhone Voice Broadcasting App from DSC is available for free to its voice broadcasting customers. Once enrolled in our voice broadcast services, DSC provides an easy access to download this application onto your smartphone.
Online Registration
DSC now provides an online signup for non-profit and commercial organizations wishing to use our voice broadcasting services. Online signup lets you get started immediately when you accept our terms and make online payments using our convenient and secure website. Or request a contract online and a representative from DSC will contact you and help you register for our service.

For non-profit organizations, our setup fees are waived and the basic monthly fees are reduced if you use this convenient method of registration.

To register online, click on the online registration image.

Contact DSC to learn more about our voice broadcasting solutions and droid management tool.
---
How It Works

The Droid voice broadcast application lets administrators initiate and manage calling programs from their Android phones. The following functions can be performed using this device.
---
Start / Stop Calling Campaigns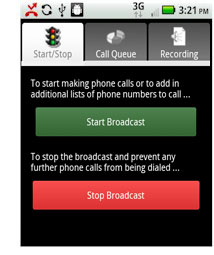 The Start / Stop calling campaigns feature allows an administrator to initiate a new voice broadcast campaign from a smart phone. Features include the following:
Start a new voice broadcast campaign
Select a list of numbers to call
Select a saved recording to broadcast
Confirm broadcast before it starts
Stop a running voice broadcast
Any number of calling campaigns can be started and stopped using this feature. Administrators can manage multiple calling campaigns all at one time. This allows calls to be broadcast to different groups with different messages which is an important feature during an emergency.

Besides controlling the operation of multiple voice broadcasts, the administrator can also perform call queue management.
Call Queue Management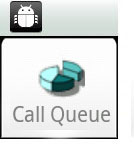 The DSC Droid application allows an administrator to view the progress of each calling campaign that is running. Total number of calls is displayed.
At the end of a campaign, the administrator is provided a message with the total call counts. If necessary, the administrator can return to the Start / Stop area and add additional phone numbers to the queue to place more calls.



Record Voice Messages

DSC voice broadcast clients all have the ability to record their voice messages using our 800 phone service. This capability has also been provided to Droid users.
Simply call the 800 number provided with your voice broadcast account. Users will be asked to provide an account number and will then be given several options to record a new voice message. Once recorded, the message can be played back to the caller to verify the content and quality of the recording.
Once the user is satisfied with the message, it is saved for later recall with a voice broadcast campaign.
Call Us Today
Contact DSC for a FREE analysis and quote and to learn more about our voice broadcast services and Droid phone application.