Interactive Voice Messaging
Voice Broadcasting with Touchphone Responses
Interactive Phone Message Solutions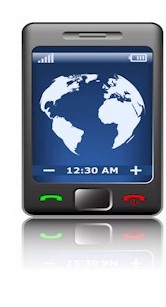 Database Systems Corp. (DSC) is a recognized leader in call center technology including IVR (interactive voice response) and voice message broadcasting solutions.

Our voice broadcasting phone systems and services incorporate interactive voice messages and menus that are played to call recipients.

From these menus, call recipients can make selections using touchphone keys.
What Is Interactive Voice Messaging?
Interactive voice broadcasting (also referred to as interactive voice messaging) refers to an Automated phone calling technique that allows the call recipient to listen to the recorded message and interact with the system by pressing keys on the phone keypad. The system can detect which key is pressed and be programmed to perform various tasks and play recorded messages accordingly.

A common action may be the option to be connected to a "live" operator or representative. This is also referred to as a Press through voice broadcasting campaign.
Voice broadcasting is a phone notification technique that delivers a pre-recorded phone message to hundreds or thousands of clients or community members at once. This communications method has both commercial and community applications.

When combined with our IVR technology, this powerful communications tool provides organizations with a means to connect with a community or with customers in a cost effective manner. Not only can messages be delivered automatically to designated groups, but an interactive response can be programmed into each message allowing the call recipients to provide feedback and obtain additional information.

Contact DSC to learn more about our interactive voice messaging solutions and outsourcing services.


---
Garland County Sheriff's Department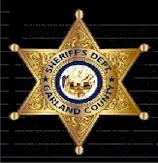 "The Garland County, Arkansas, Sheriff's department actively promotes programs aimed at crime prevention, drug education, senior citizens safety and other related activities which encourage a positive impact on the community." - www.garlandcounty.org

Garland County uses our interactive voice messaging phone system to contact certain elderly residents, ensuring their well being. Calls are placed using our voice broadcasting system and the elderly resident responds to the call by pushing a phone key - thus notifying the Sheriff's office that they are OK. If a positive response is not received by the Sheriff's department, an alert is generated and family members or the Sheriff's office responds to the alert.
---
Different Voice Broadcasting Campaigns
Voice broadcasting can be far more than simply delivering a message to call recipients. The following different types of message broadcasts are supported with our automated phone systems and outsourcing services:
Simple Voice Broadcasting - This is a basic call where the phone system dials from a list and plays one standard message either to an individual, or to an answering machine and an individual. No person or agent is required to talk with the contacted party who in turn simply listens to the message. This technique could be useful when you wish to provide basic information or announce an event, provide a reminder, or request an action from the contacted individual.



Custom Voice Broadcasting - This is similar to a Simple Message broadcast but the phone system plays a customized message based upon the number dialed. Unique items of information can be inserted into a basic voice messaging alert. Likewise the entire message could be unique for each number or based upon demographic items in the call list database. The message itself could be stored in the database.



Voice Broadcasting with Phone Keypad Response - This method expands the prior broadcasting technique by playing a message that gives the contacted individual options from which to select. Using touchphone responses such as "Press 1 for...", the choices could include obtaining additional information, being removed from the call list, leaving a voice message, or terminating the call. Different voice messages can be left on an answering machine or the answering machine could be ignored completely. Although more complex than the prior call types, this form of message dialing does not require that an agent be available to handle this call.



Voice Broadcasting and Call Transfer - This is similar to the prior call technique but with the option to transfer the call to a third party. Again, using touchphone responses the contacted individual can request that the call be transferred to an outside agent. The phone system dials another number and when contact is made with the third party or different phone system, the call is transferred. This is effective when the transfer party or organization is remote or not directly connected with your phone system and center.



"Smart" Voice Broadcasting - This type of calling campaign blends voice messaging with predictive dialing and can produce very productive results. Voice messages are played to the called individual, and if the person expresses an interest in your product or service, the call can be routed immediately to a group of agents who are actively standing by to accept calls. This type of call works well when a call center is behind the message broadcast campaign. You have effectively transformed an outbound call center into a more productive inbound center with voice messaging.



Online Voice Messaging Reports
An important feature of our phone messaging services is the ability to generate real time reports and graphs. This reporting and feedback system helps you observe and control the performance of your voice broadcasting campaign with clear and meaningful displays.

Voice broadcasting graphs and charts of operational statistics let you measure the effectiveness of each voice message campaign.

The statistical information contained in each of these reports can be downloaded into a spreadsheet format for individually customized reporting.
Call Us Today
Contact DSC for a FREE analysis and quote and to learn more about our interactive voice messaging systems and services.



Voice Broadcasting
Phone Message
Automated Messaging
Call Messaging
Message Dialer
Phone Broadcast
Reminders
Voice Broadcast Software
Voice Broadcasting Service
Call Blasting
Interactive Voice Broadcasting
Call Broadcast
Telephone Messaging
Voice Message Broadcasting
Phone Blast
Voice Mail Broadcasting
Voice Blast
Calling Tree
IVR Voice Messaging