Contact Management
Contact Management Technology and Service
Contact Management Phone Systems and Software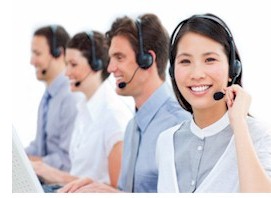 Database Systems Corp. (DSC) is a leading provider of call center technology including automated phone answering systems, autodialers and contact center software. Additionally DSC offers Contact Center Outsourcing services using our multiple locations.

The DSC contact management phone system automatically answers phone calls using our own interactive voice response (IVR) systems. Our phone systems and software also manage outbound dialing campaigns that include voice message broadcasting. This service allows you to automatically send recorded voice messages to customers, employees or the general public.
What Is Contact Management?
Here is a simple definition of the term contact management:
Contact management (and contact managers) are programs that enable companies and individuals to keep track of their clients, associates and tasks. Contact management is used by salespeople, customer service representatives, and managers.

Contact management relates to calendars and periodic contact with these affiliated groups and individuals. Contact management also integrates email and personal file information (phone numbers and addresses), with task lists and histories of interactions.
DSC provides contact center products such as inbound and outbound phone systems along with software to manage the customer contact experience. For our service clients, DSC provides multiple contact centers to ensure reliable service and high quality support. And as designers of our own interactive voice response software, DSC is uniquely positioned to manage your inbound contact center service campaigns. This saves your organization both time and money.

DSC can deliver comprehensive phone applications quickly - providing you with a competitive advantage in the marketplace. From external database access to web integration including XML messaging, DSC can provide custom phone applications in a short period of time.

Contact DSC to learn more about our contact management technology and services.
Contact Management Software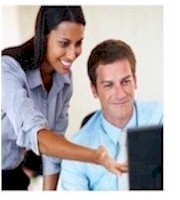 Database has been providing Contact Management Software for several decades. Telemation is our contact management and customer relationship management (CRM) application employed in a wide variety of organizations including contact centers, help desks, customer service centers, service bureaus, reservation centers and corporate call centers.

This contact management software has extensive CTI features and is fully integrated with our PACER and WIZARD phone systems. Telemation operates on Linux, Unix or Windows servers. Software programmers can develop contact management applications quickly using the robust features found in the Telemation toolkit.
Contact Management Phone Systems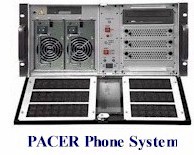 DSC offers contact management phone systems that support both digital (PACER) and analog (WIZARD) phone lines. These systems are capable of handling both inbound and outbound calls for a wide range of contact centers.

Automatic phone calls are either dialed by the phone system or accepted from the outside and distributed in an intelligent fashion to your service agents. This phone system includes ACD and IVR components, plus call recording capability.

Using industry standard components, the PACER and WIZARD phone systems have features and functions that can only be found in large scale PBX's, but at a fraction of the cost. And the PACER and WIZARD phone systems have predictive dialing capability that cannot be found in most of these larger phone systems. Calls can be connected to your employees working at home or in a local or remote office.
Call Us Today
Contact DSC for a FREE analysis and quote and to learn more about our contact management phone systems, software and services.



Contact Centers
Contact Center
Contact Center Software
Contact Center Services
Contact Center Solution
Contact Center Outsourcing
Contact Center Technology
Contact Management System

Call Centers
Call Center Technology
Call Center Services
Call Center Solutions
Call Handling
Call Center Simulation
Call Center Reports
Advanced Call Center
Automated Call Centers
Virtual Call Center
Virtual PBX
Call Center Outsourcing
Call Center Software
Call Center Phone System
Call Center IVR
Inbound Call Center