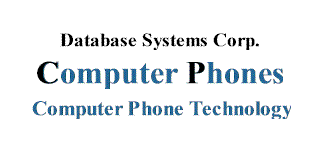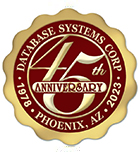 Business Phone Systems and Software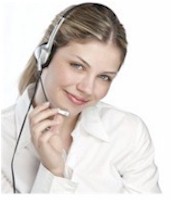 Database Systems Corp. (DSC) offers business phone answering systems and automatic message delivery systems for small to large business organizations. Our business phone systems include our PACER (digital) and WIZARD (analog) series that include IVR features and message broadcasting capability.

An Interactive Voice Response (IVR) processes inbound phone calls, plays recorded messages including information extracted from databases and the internet, and potentially routes calls to either in-house service agents or transfers the caller to an outside extension.

Our automated business phone systems can process incoming calls and collect useful information from your callers before the call transferred to one of your business employees. In fact, these phone systems could fulfill the caller's request without a transfer. Our business phone system gives your organization a 24 by 7 capability, providing around-the-clock information to your customers and suppliers.

Message broadcasting is a Mass Communications technique that broadcasts pre-recorded phone messages to hundreds or thousands of call recipients at once. This technology has both business and non-commercial applications. For example, product information messages can be sent to your customers and suppliers instantly. Emergency notification messages could be delivered to community members or business employees in the event of a disaster.

Contact DSC to learn more about our business phone answering systems and automated voice broadcasting solutions.
Business Phone System Features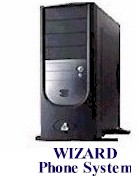 DSC provides two unique series of business phone systems. These systems support both analog (Wizard Series) and digital (Pacer Series) phone lines and can be configured from 1 analog line to a 1000 digital lines.

These modern phone systems are state-of-the-art computer telephony systems that handle outbound and inbound phone calls simultaneously.

Developed with industry standard components (Dialogic, Intel, and Windows), our business phone systems have features and functions that can only be found in large scale PBX's.


Inbound Business Phone Answering System - The DSC phone system processes inbound phone calls and distributes these calls using our ACD (Automatic Call Distribution) system. With our IVR (Interactive Voice Response) system, callers can perform self-help functions without speaking with an individual by making simple selections using the keypad on their phone set. Our phone system can even connect calls to your employees who are working at home or in remote offices.



Outbound Business Phone Dialer - Our DSC phone system is also capable of performing outbound calling functions including voice broadcasting, dial on demand, predictive dialing, progressive dialing, and preview dialing - all at the same time.



Blended Business Phone Operations - The Database Systems Corp. phone system is capable of performing both inbound and outbound calling functions simultaneously. This call blending capability makes our phone system ideal for call centers.
Call Us Today
Contact DSC for a FREE analysis and quote and to learn more about our business phone systems.



Phone Systems
Call Center Phone System
Call Center IVR
ACDS
Hosted ACD
Virtual Phone System
IVR Phone Systems
ACD Phone Systems
Skills Based Routing
Computer Phone System
Digital Phone Systems
Phone Features
Voice Broadcasting Digital
Analog Phone Systems
Voice Broadcasting Analog
Business Phone System
Office Phone System
Automated Phone System
Voice Broadcasting Phone System
Virtual PBX Phone System
Phone Answering System