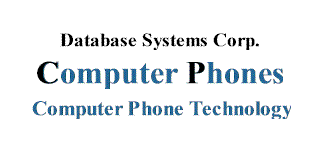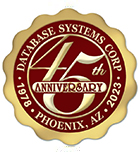 Automated Phone Systems and Software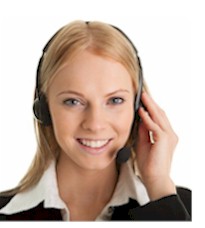 For three decades, Database Systems Corp. (DSC) has been providing call center technology to businesses and community organizations. This technology includes call center phone systems which feature auto dialing and inbound call answering solutions.

Our call center phone systems are capable of managing virtually any type of automated phone calls, whether inbound or outbound campaigns. Our automatic phone systems process inbound phone calls and can provide the caller with sufficient information to satisfy the purpose of the call. If the caller needs to speak with a representative, our phone systems can automatically route the call to the next available agent that is sufficiently trained to answer the caller's request.

These automatic phone systems also include automated dialing features such as voice broadcasting, which can deliver hundreds to thousands of calls at once. This technology can be used for both commercial applications and for community notification programs. Commercial messages can be sent to call recipients in bulk. Likewise alerts and warnings can be delivered to community members in the event of an emergency.

Our automatic phone dialers also can perform predictive dialing as well as other types of auto dialing programs. If our phone system detects a no answer condition or busy signal, calls can be re-scheduled for a later time. Complete online reports are available to view the effectiveness of each of these calling campaigns.

Contact DSC to learn more about our automated phone systems including phone answering systems and voice broadcast automatic dialing systems.
WIZARD Automated Phone Systems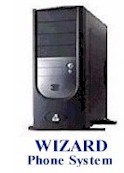 Database Systems Corp. provides two unique series of automated phone systems - the PACER digital series and the WIZARD analog phone systems.

If you have a limited budget and your call center requirements are modest (limited number of calls), DSC provides our WIZARD analog phone system. These economical automated phone systems are capable of processing virtually any type of outbound and inbound phone campaign.

Automatic phone answering is performed using our IVR software that processes inbound phone calls without the need for an operation.

The WIZARD system likewise features our automated voice messaging technology which can be used to deliver phone messages.
PACER Automated Phone Systems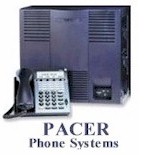 For larger call centers or centers that process large volumes of phone calls, DSC provides our PACER automated phone system which supports digital T1 phone lines. These systems are fully capable of automatically answering a large number of phone calls while simultaneously processing automatic phone dialing campaigns.

The DSC PACER phone system is capable of managing and addressing multiple T1's in one automated phone system. The PACER system can simultaneously process hundreds of calls over these digital phone lines. Our PACER systems can also be networked together to support call center environments processing thousands of calls at once.
Call Us Today
Contact DSC for a FREE analysis and quote and to learn more about our automated phone systems.