Voice Broadcast Reports
Sample Voice Broadcasting Reports
---
Final Call Report Information
This voice broadcast report provides a detail listing of the final status results of a calling campaign by phone number. The following information is included in this report:
Final Call Report
Phone Number - Phone number that was called by the voice broadcast system.
Final Status - Final disposition of each phone call (Answer, disconnect, live, etc).
Last Attempt - Time of day when the last call attempt was made.
Number Of Attempts - Number of attempts that this number was called.
Call Length - Amount of time in seconds of the last phone call attempt.
For further information about our online reporting system, please contact us. DSC can provide these and any additional custom reports that your organizations requires.


---
Voice Broadcast System Features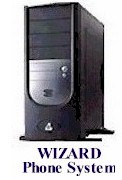 Office Environment PC (Monitor Optional)
Intel/Dialogic Telephony Card(s)
4, 8, 12, or 24 Analog Line Configurations
Windows OS
DSC Phone Messaging
Simple Message Delivery
Message With "Press Through" Call Out
Automatic FTC Opt Out compliance
Simultaneous phone broadcast Programs
VB Wizard Software
Text To Speech Integration
Touch Phone Navigation
Hearing Impaired TDD / TTY Phone device support
Call Monitoring and Recording
Message Forwarding
Call Us Today
Contact DSC for a FREE analysis and quote and to learn more about our voice broadcasting products and phone reminder services. .


---

Voice Broadcast Reports
Call Summary
Final Call Report
Detail Call Report
Day Of The Week Report
Calls To Location
Undelivered Calls
Call Duration Report
Calls To Area Code
Disconnected Calls
Phone Search Report
Summary By Area Code
User History Report
Download Data Report

Voice Broadcasting
Message Broadcasting
Auto Calls
Phone Message
Automated Messaging
Call Messaging
Message Dialer
Voice Messaging
Voice/Text Messaging
Broadcast Messages
VoiceXML Broadcast
Mass Calling
Robocall
Automated Alerts
Voice Broadcast Software
Voice Message Broadcasting