Telemarketing
Automatic Call Center Technology
Telemarketing Technology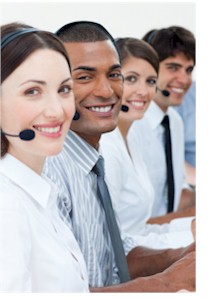 Database Systems Corp. (DSC) is a leading provider of telemarketing technology including call center phone systems and software. DSC also offers telemarketing services using our call centers located in multiple locations.

DSC provides telemarketing software solutions as well as telemarketing phone systems that are ideally suited for call centers and service support organizations. Telemarketing software includes CRM and customer data management software as well as computer telephony integration systems. These products help your telemarketers communicate effectively with your clients and prospects.
What Is Telemarketing?
There are several definitions for the term Telemarketing. Here is a synopsis of these definitions:
Telemarketing is a form of direct marketing where a salesperson uses the telephone to solicit prospective customers to sell products or services. Outbound telemarketing is the most common form of phone sales activity where the sales person is calling a consumer or business. Sometimes auto dialers are used to increase the productivity of the telemarketer.

Inbound telemarketing efforts are reactive, where the telemarketer processes requests for information or takes orders. The demand is generally created by advertising, publicity or the efforts of outside salespeople.
Our telemarketing phone system is perfectly matched with our call center software to provide your organization with the most modern technology available. These phone systems support both inbound call answering programs as well as outbound telemarketing dialing campaigns.

Using these advanced telemarketing solutions, your service representatives can work from a central location or can work at home.

Contact DSC to learn more about our telemarketing products and services.
Telemarketing Phone Systems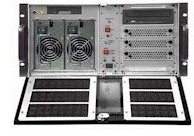 Our PACER phone system is an outbound telemarketing dialer and call center phone system that handles inbound and outbound telemarketing calls for a wide range of contact centers.

Calls are either initiated by the phone system or accepted from the outside and distributed in an intelligent fashion to your service agents. The PACER includes ACD and IVR components, plus call recording capability.

The WIZARD phone system is our entry level telemarketing phone system that supports up to 48 analog phone lines. The features and functions of this analog phone system are identical to our PACER system.
Telemarketing Software
DSC offers a variety of telemarketing software applications and development tools.

TELEMATION is our award winning Customer Relationship Management (CRM) application employed in a wide variety of organizations including contact centers, help desks, customer service centers, service bureaus, reservation centers and corporate call centers.

DSC computer telephony integration software enables you to increase employee productivity, enhance customer service and reduce costs by combining the capabilities of our PACER telemarketing equipment (or your existing call center phone system) with the custom functionality of Windows, Unix or Web applications.
Telemarketing Outsourcing Services
Using our multiple location call centers, DSC offers both inbound and outbound telemarketing outsourcing services that automatically answer calls and broadcast phone messages. Our inbound telemarketing center processes phone calls using our award winning interactive voice response (IVR) system that processes incoming calls without an operator.

Our outbound telemarketing services include voice broadcasting that allows you to automatically transmit voice messages to customers, employees or the general community.
Call Us Today
Contact DSC for a FREE analysis and quote and to learn more about our telemarketing products and services.