Direct Marketing
Automatic Phone Marketing Campaigns
Direct Marketing Phone Systems and Software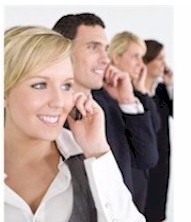 Database Systems Corp. (DSC) is a proven leader in the call center industry providing technology products and outsourcing services since 1978. DSC supplies call center phone systems and software that automatically call households and businesses delivering marketing and sales information. DSC also offers direct marketing services using our call centers located in multiple locations.

Besides offering voice broadcasting systems and services, DSC provides a comprehensive contact center software suite of products. Our direct marketing software includes CRM and customer data management software as well as computer telephony integration systems. These products help your marketers communicate effectively with your clients and prospects.
What Is Direct Marketing?
There are several definitions for the term Direct Marketing. Here is a synopsis of these definitions:
"Direct Marketing defines a direct communication with a customer or business that is designed to generate a response in the form of an order, a request for further information, or a visit to a store or other place of business. (Also called Direct Response Advertising)

A further definition - Advertising that involves a "direct response" (which is an equivalent term) from a consumer - for instance an order form or coupon in a book-review section or in the back of a book, or mailings (direct-mail advertising) to a group presumed to hold a special interest in a particular book."
Our direct marketing phone is designed to operate in conjunction with our award winning call center software to provide your organization with the most modern technology available. These phone systems support both inbound call answering programs as well as outbound direct marketing dialing campaigns.

Contact DSC to learn more about our direct marketing products and services.


---
Catholic Charities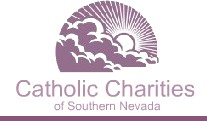 "Catholic Charities of Southern Nevada has been in operation 67 years. This organization is dedicated to helping those who are less fortunate.

"Today, the agency encompasses many diverse programs which provide a wide range of social services designed to help people—infants to seniors. Catholic Charities strives toward the goal of each individual gaining self-sufficiency, independence, and dignity. Catholic Charities has one focus: to give help and hope to people in need, regardless of race, religion or creed. " - www.catholiccharities.com

The Catholic Charities of Southern Nevada utilizes a voice broadcast phone system from DSC to provide call reassurance services for senior citizens. This service automatically checks on the welfare of subscribers who wish to receive daily calls to ensure they are OK.
---
Call Us Today
Contact DSC for a FREE analysis and quote and to learn more about our direct marketing products and services.